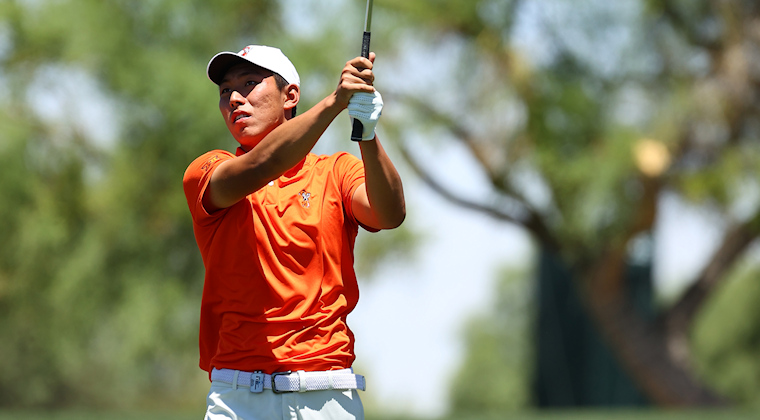 ASU'S RYGGS JOHNSTON MAKES BIG MOVE
The buzz surrounding the second round centered on Arizona State's Ryggs Johnston, as the Sun Devil sophomore turned in the best round of the day at -7 to rocket 53 spots up the leaderboard.
Johnston, tied for second place after the second day of play, trimmed nine strokes off his game from yesterday. He ripped off nine birdies in today's round — six of which came on the front nine — which helped the Sun Devils attain a tournament-best 36 birdies through the first two days of play.
Johnston trails just Oklahoma State's Bo Jin by three strokes for the lead.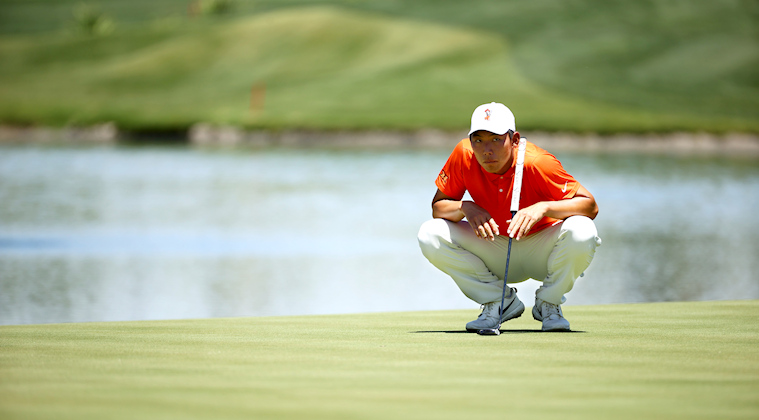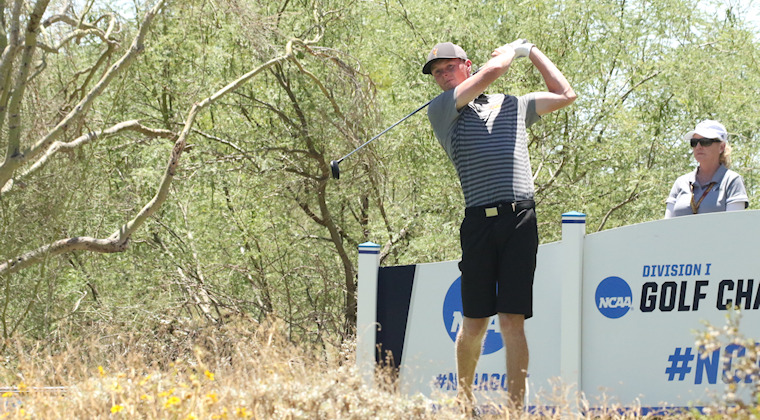 "If people have been paying attention, he's been doing that this spring," said Oklahoma State Head Coach Alan Bratton. "But from the start of the year to now he's improved in a big way, and I'd say our team across the board has done that."
Evidently Jin is a Seve Ballesteros in the making.
"He's got a lot of shots for a young kid, and he had a great quote a few weeks ago." Bratton continued.
"We were playing a practice round, and the guys were on the same par 3 trying to compare clubs, and he hits something different. I think it was shorter than everybody else," said Bratton. "And they were kind of teasing him or questioning him and he said, 'Hey, I decide how far this club goes.' He can hit a 7 iron: he might chip it from 150 or he might hit it 210. It's impressive. That's unusual for a young kid like that."