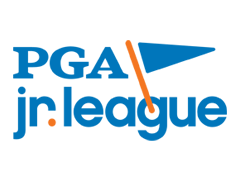 Coming Soon:  Registration for Grayhawk's Fall PGA Jr League
With the 2021 Fall PGA Junior League teeing off in late October, registration for Grayhawk's Fall PGA Jr League team is nearly underway. This year we added more practices and a Fun Day to extend the season – and fun! We're also tailoring the program for younger juniors by making the holes shorter. Matches will be on Sunday afternoons with practices during the week. Junior golf has always been a priority for everyone at Grayhawk Golf Club. We strive to provide a fun, safe and rewarding experience to introduce and inspire the next generation to golfers.
One of the fastest-growing golf programs for kids, PGA Jr. League brings friends and families together for fun, co-ed team golf matches and expert coaching from PGA and LPGA Professionals. Boys and girls learn and play golf in a fun and inclusive team environment and in low-pressure scramble competitions that accommodate players of all skill levels.
Grayhawk Junior Golf Camps
Set for spring 2022, Grayhawk's professional staff will host fun-filled instructional camps to ensure your children get off to a great start on their lifetime journey in the game of golf. They'll learn all aspects of golf fundamentals, rules and etiquette, not to mention have a blast doing it.
Signup not available quite yet. Check back in the weeks to come or contact Allison Van Heuklom at Learn@grayhawkgolf.com with any questions.