Grayhawk's History of Hosting Competitive Events
Since opening for public play in 1994, Grayhawk Golf Club has proudly hosted golf enthusiasts worldwide – amateurs to professionals. And Grayhawk seems to shine the brightest when the spotlight of the golf world is firmly fixed on its two golf courses – Talon and Raptor – during competitive tournaments.
Grayhawk hosted the NCAA Division I Men's and Women's Golf Championships for three years, 2021 – 2023, televised on Golf Channel.
2021 – Women's May 21-26, Men's May 28-June 2

 

2022 – Women's May 20-25, Men's May 27-June 1

 
Considered one of the top Invitationals on the American Junior Golf Association's schedule, the Thunderbird International Junior took place at Grayhawk for 20 years, from 2000 to 2019, attracting the best junior boys and girls from around the world.
Learn More About this Prestigious Tournament
National Car Rental PGA Jr. League Championship
Televised live on ESPN, eight teams of boys and girls ages 13 and under from across the U.S. make their way through local and regional qualifiers to compete for the National Car Rental PGA Jr. League Championship. A key youth initiative of PGA REACH, the event has been hosted on Raptor from 2016 to 2022.
2021 – Team Utah
2019 – Team Georgia
2018 – Team California
2017 – Team Georgia
2016 – Team California
2015 – Team California
2014 – Team California
2013 – Team Georgia
2012 – Team California

Despite making two consecutive bogies on the 17th and 18th holes to back up into a three-way playoff, Troy Matteson was crowned champion of the 2009 Frys.com Open. Playing the same holes in reverse order in the playoff, Matteson recovered from his late collapse by birdieing the second extra hole to best Jamie Lovemark and Rickie Fowler. No doubt Matteson's spectacular back-to-back 61s on Friday and Saturday played a big part in what was his second tour victory.

Cameron Beckman won the 2008 Frys.com Open in a playoff over Kevin Sutherland. Beckman scorched the Raptor Course for a final round 63 to force a playoff with Sutherland and made par on the 2nd playoff hole to clinch the win and the $900,000 first-place check. Beckman finished at 18-under (69-66-64-63) for the tournament.
Fry's Electronics Open (2007)

Mike Weir won the 2007 Fry's Electronics Open. His first victory since the 2004 season, Weir fired a two-under-par 68 on Sunday to secure a one-shot victory over Mesa resident Mark Hensby, who shot 61 in the second round to tie the par-70 lowest round on Raptor. Along the way, Weir faced two white-knuckle putts on the final two holes, both around 6 feet, which he drilled without much fanfare. He finished the tournament at 14 under, 266.
Williams World Challenge (2000)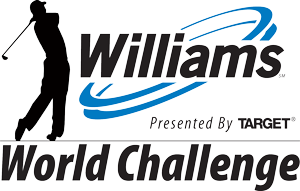 Hosted in its inaugural year, the Williams World Challenge (now known as the Hero World Challenge) was a nationally televised tournament benefiting the Tiger Woods Foundation. The event attracted participation from 12 of the top professionals in the world based upon the World Ranking System. In the end, Tom Lehman notched another victory, winning by three strokes over David Duval. For his efforts, he took home the $1,000,000 first-place check.
Waste Management Phoenix Open Pro-Ams (1996-2012)
Grayhawk Golf Club has hosted pro-am golf events as part of the Phoenix Open for a number of years since 1996.
Andersen Consulting World Championship of Golf (1995, 1997 & 1998)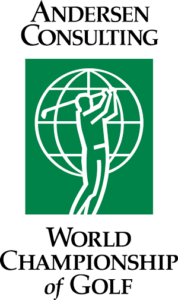 Now known as the WGC-Accenture Match Play Championship, this event featured an international field of professional golfers who competed on both the Raptor and Talon courses. In 1995, Barry Lane edged out David Frost on the 36th hole to take top honors in the inaugural event held on Talon. In 1997, Greg Norman sank a 10-foot birdie putt on the 36th hole to defeat Scott Hoch, 1 up. In 1998, Colin Montgomerie held off hard-charging Davis Love III to win the tournament played for the first time on Raptor.
Tommy Bahama Challenge (2004 & 2005)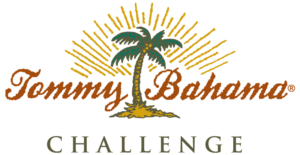 Played on the Raptor course, the Tommy Bahama Challenge was a PGA TOUR-sanctioned event that featured four "young guns" from the United States in a match-play competition against a team of international "young guns."
In 2004, Americans Hank Kuehne, Chad Campbell, Zach Johnson and Chris Riley edged out the international team of Paul Casey, Ian Poulter, David Howell and Kevin Na on the first playoff hole.
In 2005, Geoff Ogilvy, Justin Rose and Tim Clark each outdid their American opponents on the 18th hole, giving the international team a 2½-1½ victory over the U.S. squad of Ryan Moore, Arron Oberholser, Zach Johnson and Ben Crane.
Johnnie-O Twin Fin (2001 to present)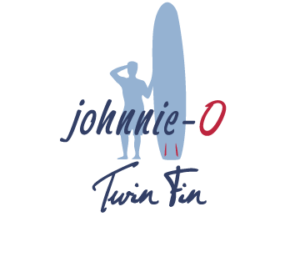 Grayhawk teams up with Johnnie-O to present Johnnie-O Twin Fin, a fun-filled pro-scratch golf tournament and party held annually at Grayhawk.