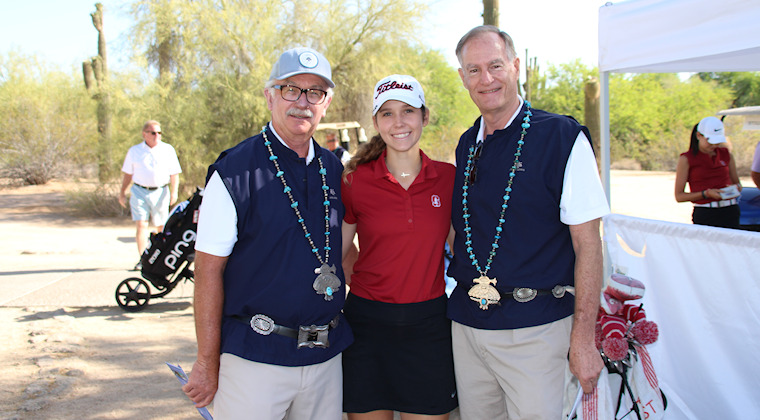 GRAYHAWK EXPERIENCE PAYS OFF
Shortly after winning the individual championship, Rachel Heck started a media whirlwind beginning with a Golf Channel interview. Her last big shot of the NCAA championship came in the 18th fairway, the same fairway where disaster struck years ago. She recounted an AJGA championship at Grayhawk that got away – Thunderbird International Junior – and the lessons learned.
"Well, funny story," she said. "I played in the Thunderbird, four years ago. It's a junior golf tournament on this course. I was tied for the lead, and I was about 200 (yards) out. I went for it and hit it in the water and I lost by one."
Rachel Heck at the Thunderbird Junior International
With this still in the back of her mind – not to mention a water ball the day before – she assessed her options.
"So, I shot the pin and said, 'alright coach I'm 190.' She goes, 'not to the layup zone, you're not.'"
"Good call," Heck concluded.
Of course the rest is history: Heck laid up, made par and took the title.
"Yeah, I was a little bit closer today. Yesterday I hit a 7-iron, today I hit a pitching wedge. I just picked a target, focusing on that target, no negative thoughts from the day before, it was a brand new shot."
Rachel Heck's record at the Thunderbird International Junior:
2019 | T11
2018 | T2
2017 | 2
2016 | 5