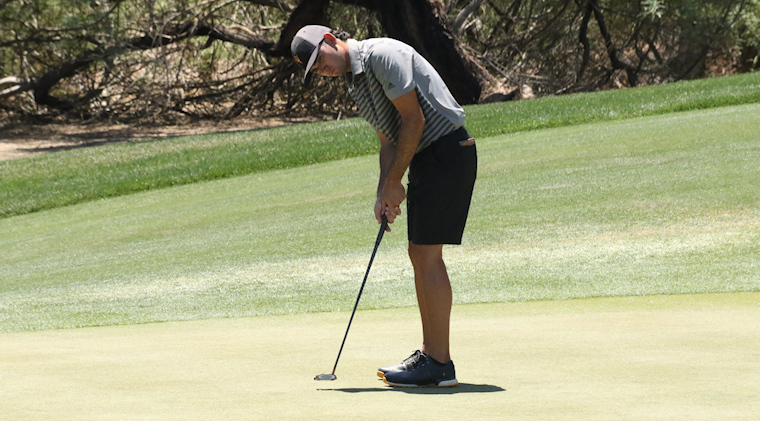 Live on Golf Channel 2-6pm AZ time, the leaders tee off starting 11:28 in the final round of stroke play competition, with Oklahoma State, Oklahoma and ASU paired together for the second straight day.
Sunday's third round marked the third straight day a different Sun Devil posted the best score for the team. They shot even-par led by Cameron Sisk's 3-under 67, which included a birdie on the 520-yard par-4 18th, the toughest hole on the course. Sisk put up five birdies to settle at even par (70-73-67) for the tournament, entering Monday's final round. He follows Ryggs Johnston's tournament-best, 63, shot on Saturday and Mason Andersen's 68 on Friday.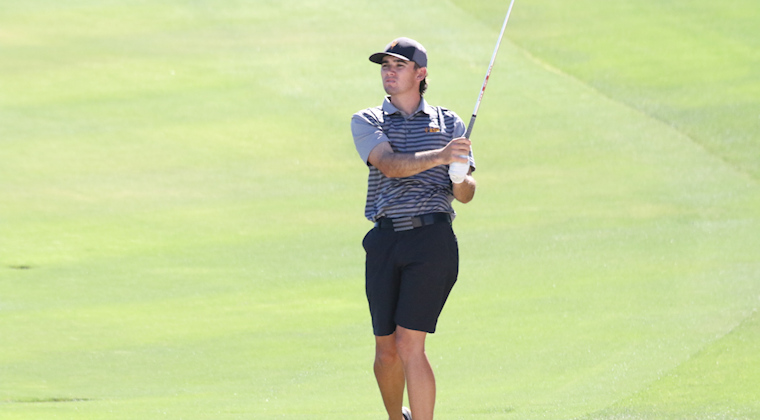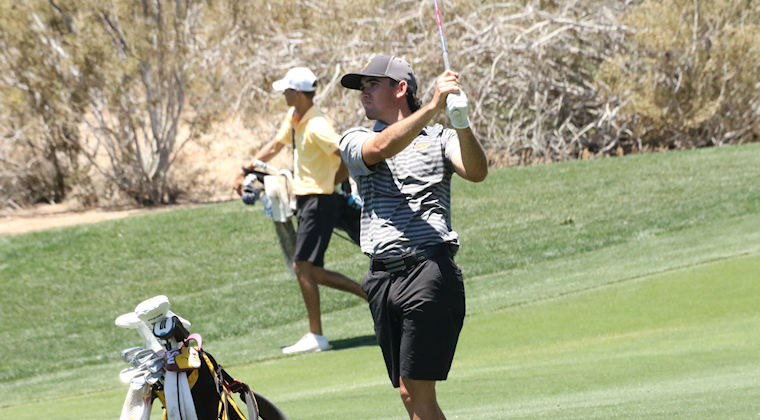 ASU sits in third place overall at 2-over 842 (284-278-280), on stroke behind second place Oklahoma, and a whopping 14 strokes off the pace set by Oklahoma State at 12-under par.
"In a championship like this to have five guys playing great at the same time is almost impossible," said head coach Matt Thurmond. "Maybe if we were on an afternoon on Thursday with no one around at Papago with soft greens and easy pins but it's hard. Everything is hard. At the same time you have to keep believing it is possible. Every team starts the day thinking this could be our day. The reality is we're going to keep fighting like we are. Some guys will play well, some guys don't. The cool thing is someone has done it every day and that's what a great team does. Someone always covers."
Full Story: https://thesundevils.com/news/2021/5/30/mens-golf-grayhawk-round-three-recap.aspx