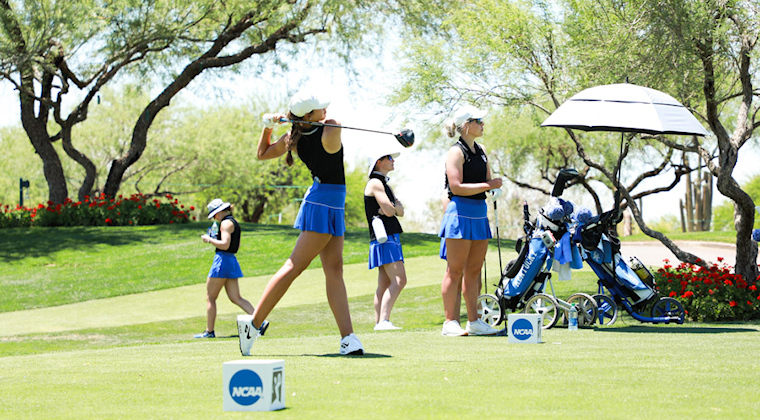 FIRST ROUND RECAP – FRIDAY, MAY 21, 2021
Battling windy conditions, Sun Devils finished inside the top-15 after the first round, with Olivia Mehaffey in the Top-20. Sitting comfortably in the top half of the field, Linn Grant debuted as the No. 1-ranked golfer.
"The conditions were a little challenging this afternoon, but we held on nicely," Head Coach Missy Farr-Kaye remarked. "Proud of the fight of my team and how they finished strong."
Morning wave teems Texas and Oregon took full advantage of calm weather while the afternoon wave ran into some winds, which didn't affect Stanford freshman Rachel Heck. She birdied four of the first eight holes, taking the individual lead by one stroke.
"I was so excited to tee it up today in my first NCAA Championship," Heck said, who now has 11 straight rounds in the 60s. "It was great to play so well and see the team play so well. We're prepared for it to be a long week, so we are just going to take it one day at a time and continue to have fun out there."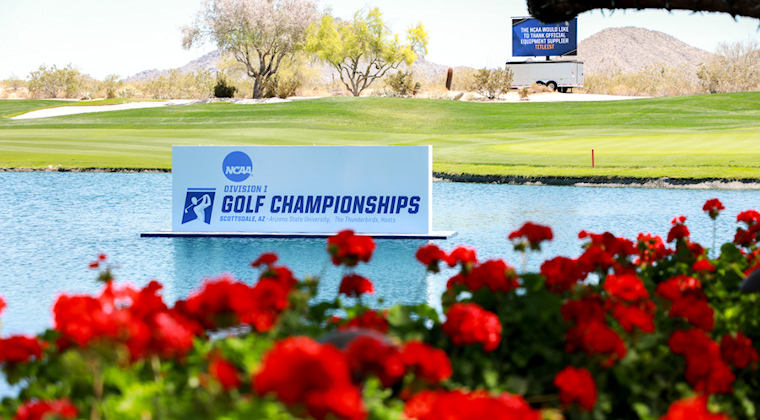 Texas shot the best round of the day out of morning wave with a 1-over 289, led by Kaitlyn Papp who shot a 2-under 70 and is in second.
Oregon shot a 2-over 290 in the morning round led by Briana Chacon's 1-under 71 and is in second.
Defending champion Duke, Arizona, Kent State and Wake Forest each finished at 4-over 292.
South Carolina came into the championship No. 1 according to Golfstat but is at 24-over 312.
Full Story: https://thesundevils.com/news/2021/5/21/ncaa-womens-golf-day-one-recap.aspx