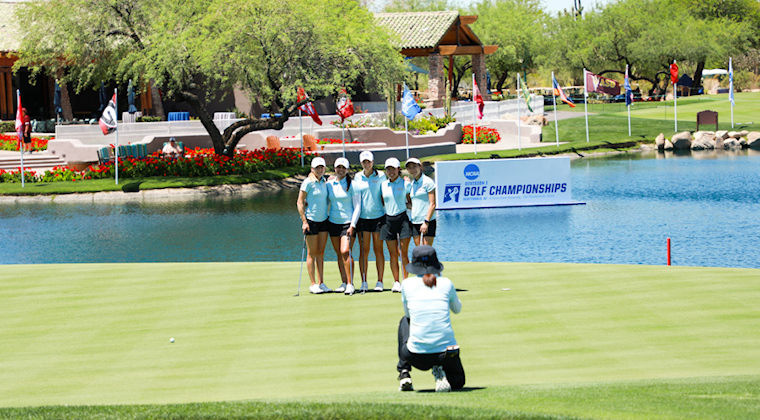 SECOND ROUND RECAP – SATURDAY, MAY 22, 2021
Sun Devil Women's Golf improvement significantly in the second to 11th place, jumping two spots after shaving nine strokes off their total. Olivia Mehaffey remains in the Top-25 and Linn Grant moved up 18 spots and into the Top-40. The team finished with 15 birdies, which included four birdies on the fourth hole and three birdies on the 17th hole.
"Day two was better, definitely more red numbers," Head Coach Missy Farr-Kaye remarked. "We still haven't quite hit our stride yet, but we are getting there."
Stanford, Duke and Florida State all shot below par and sit among the top five.
Afternoon windy conditions persisted; all but one squad competing in the morning shot better scores compared to their first rounds yesterday afternoon.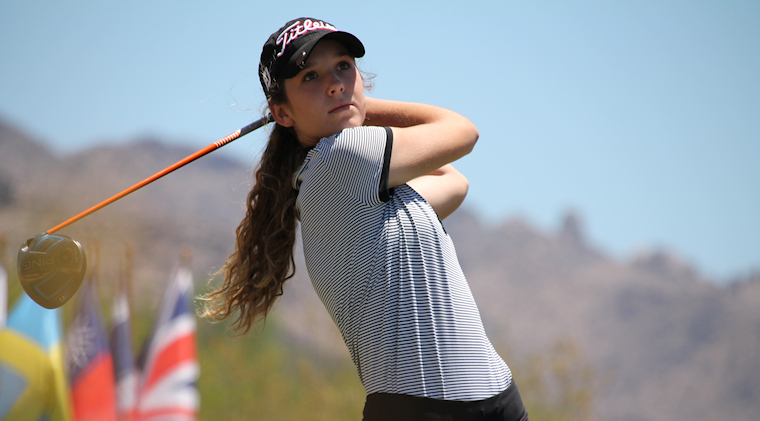 Stanford freshman Rachel Heck added more cushion to her lead after shooting a 5-under 67 to move to 8-under for the tournament. Combined with sophomore Angelina Ye's 3-under 69 and a pair of 1-under 71s by junior Aline Krauter and sophomore Brooke Seay, the Cardinal moved to the top of the leaderboard (-7) after shooting a 10-under 278 on Saturday. No stranger to Grayhawk, Heck competed for four years, with a second-place best finish.
Rachel Heck — Thunderbird International Junior
2019 | T11
2018 | T2
2017 | 2
2016 | 5
"I thought it was a great day all around," Stanford coach Anne Walker said. "Everyone contributed, everyone was in it until the end. It was just what we wanted to do on the second day of the tournament."
Full Story: https://thesundevils.com/news/2021/5/22/womens-golf-sun-devils-improve-on-day-two-of-ncaa-championship.aspx