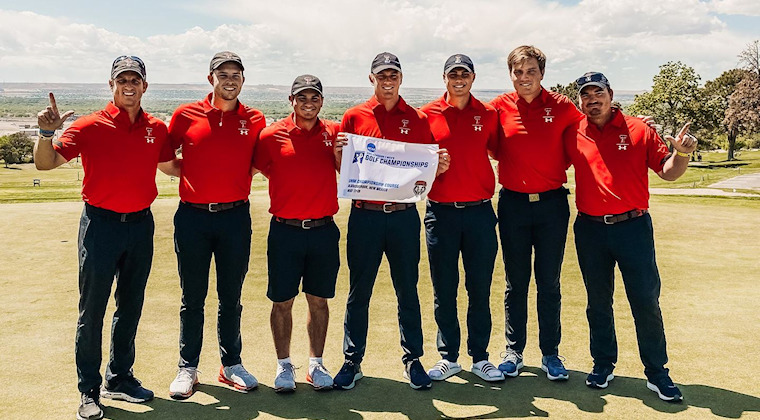 Friday morning marked the 731st day since Stanford toppled Texas in 2019. An overdue field of 155 golfers enjoyed calm, comfortable 70-degree temperatures and perfect conditions on Grayhawk's Raptor course.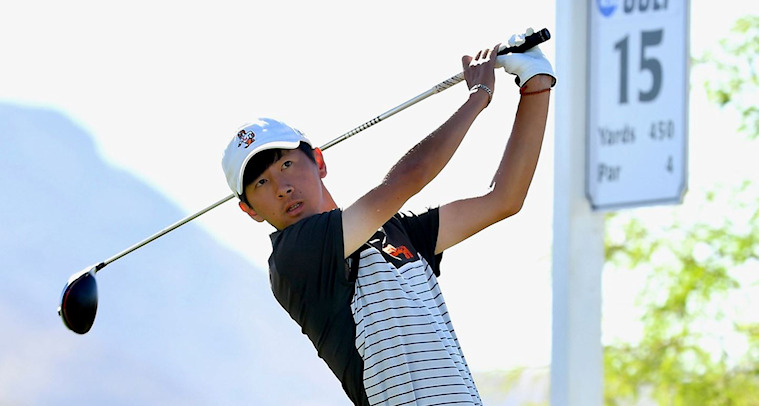 Sam Houston State's Ting-Wei Hsieh
Texas Tech and Sam Houston State took full advantage of the early green-light conditions, while the afternoon wave ran into some wind. Texas Tech shot the best round of the day, 4-under 276, led by Ludvig Aberg's 68 and a pair of 69s from Andy Lopez and Baard Skogen.
"We played really well today with all five of our guys playing with a lot of confidence," Texas Tech Head Coach Greg Sands remarked.
Sam Houston State sits in second place after an excellent start, finishing at 278 (-2), only two strokes shy of the lead. Two of their golfers are in the top-2, led by the dynamic duo of William Holcomb and Ting-Wei Hsieh.
"I thought it was a solid round. I'm very proud of how they played and proud of their discipline," Bearkats Head Coach Brandt Kieschnick observed.
Top-10 teams Pepperdine, Oklahoma State, and Oklahoma round out the top five on a crowded leaderboard. Florida State and host Arizona State find themselves in the top-seven, with Wake Forest, Clemson, and Illinois part of a five-way tie for 10th.