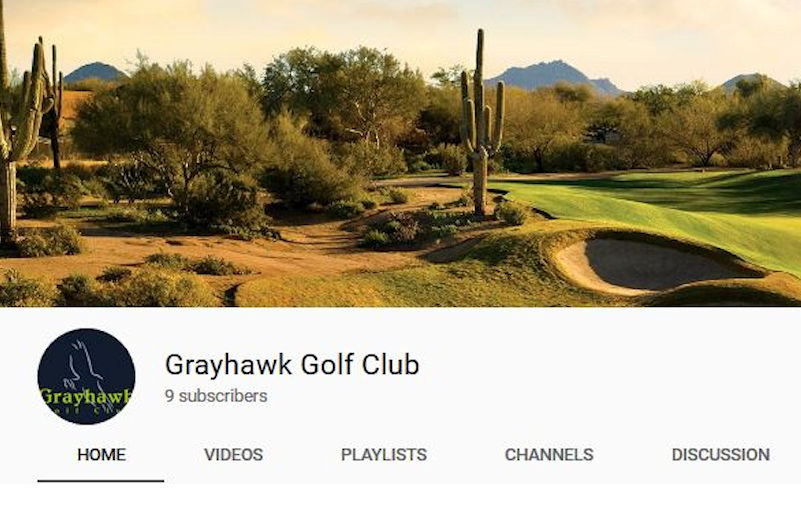 Video Helps Bring Grayhawk to Life – Subscribe Now
We are happy to announce the launch of our new YouTube channel where you can view a selection of our latest videos to get a peek into everything going on at the club. Once you get there, be sure to click the "subscribe" button (it's FREE!) to be the first to know when a new video hits the channel.
The channel features golf course beauty clips with sweeping drone footage of the Tom Fazio-designed Raptor Course along with flyovers of the Talon Course designed by Gary Panks and PGA and U.S. Open Champion, David Graham.
More Than Just Golf
You'll also find clips from the Thunderbird International Junior, recently contested for the 20th time over Memorial Day weekend. Grayhawk's instructors give a few stroke-saving tips in their videos. Chef Sammy runs through the steps he takes to make mouthwatering fresh pasta at Isabella's Kitchen. And you can groove to a couple tracks laid down by Ryan Sims and Vinyl Station during "Live at Grayhawk."
Click to watch Grayhawk Instructor John Kostis' video below. There are more videos just like this one about all the amenities at Grayhawk on our YouTube Channel. Please join us.
Subscribe to Grayhawk's YouTube Channel