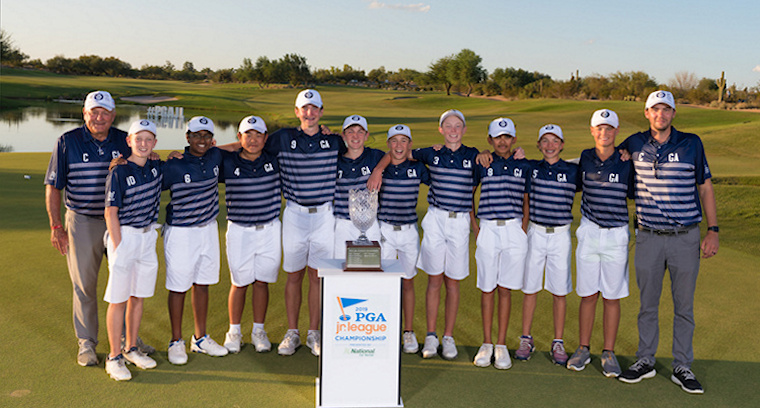 It was a sign of good things to come for team Georgia when they bounced back from a stinging loss to New York to upset an undefeated California team to capture the Wanamaker Division and a birth into the championship match. They moved on to top team Texas 7-5 in the finals to claim the 2019 PGA Jr. League Championship presented by National Car Rental on Monday, October 14.
McQueen the Machine
The match came to an end in spectacular fashion after Brody McQueen, 11, drove the green on No. 8 with a 325-yard drive and calmly rolled in the 25-foot eagle putt. From there, an inevitable half-point would seal the deal.
"After the drive, I was so pumped," said McQueen. "Sahish's [his partner] putt didn't go in. I needed a little bit of extra line, and it was the perfect speed. That was one of the best putts I've made in my life. The atmosphere was so crazy."
Georgia and Texas were neck-and-neck at the start of the day, finishing up their first flag (Hole Nos. 1, 2 and 3 in the 9-hole game) with Texas holding a one point lead. This was thanks in part to a monster 40-foot birdie putt by Marek Fleming, 12, that took a hard bounce on the back of the cup and miraculously dropped in.
However, Georgia began breaking away in the second flag, taking the team up 5-3, as McQueen outdrove his Texas counterparts Austin Hofferkamp and Fleming by 100-yards on Hole No. 6, followed by a perfect 30-yard flop shot and a foot-long birdie putt, to set Georgia's wheels in motion.
"They put it out there," said Team Texas Captain Ben Willman, PGA. "They didn't leave anything behind. We made a couple of mistakes, but I am proud of how hard the kids played. They just came up short. We have finished the last three years in 4th, 3rd and 2nd place… Maybe next year is our year."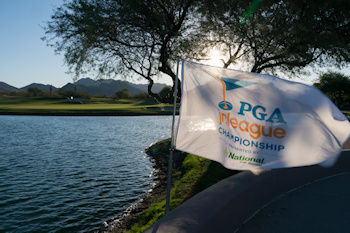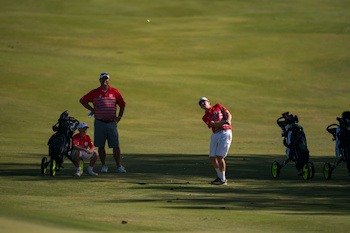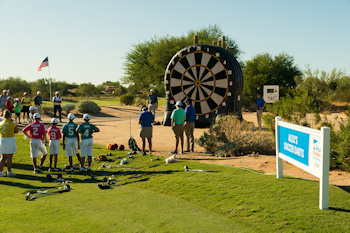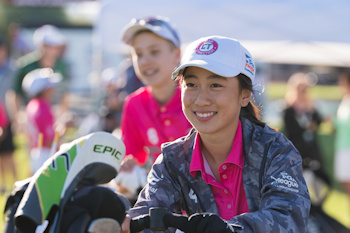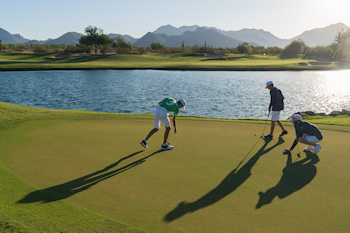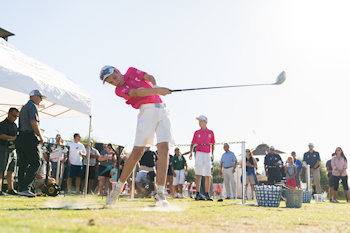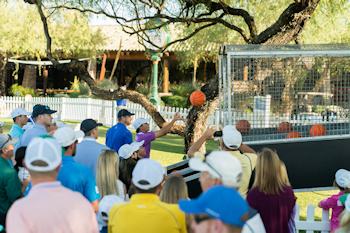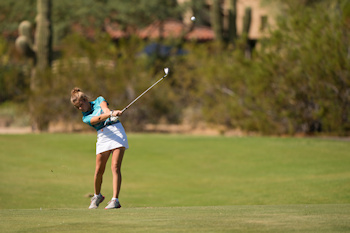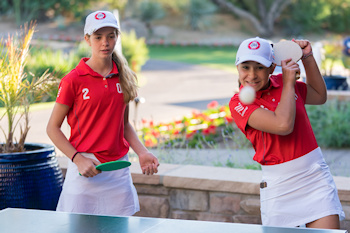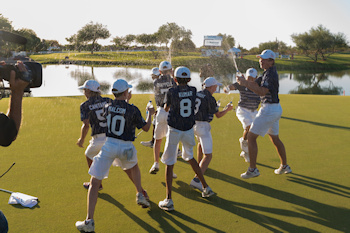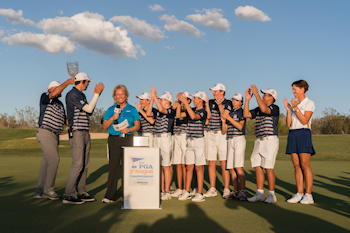 Battle for Third
In the 3rd Place game, Team California bested Team Minnesota 8 ½ – 3 ½.
"The third place match was a great one," said Team California Captain Jim Collins, PGA. "Our putters went cold today versus Georgia. We just couldn't convert this morning. Still, Team California is very happy with our 3rd place finish. Kudos to Georgia on winning it all and winning the 2019 PGA Jr. League Championship."
ESPN2 Coverage
A two-hour highlight show will debut on ESPN2 on Sunday, November 3 at 3 p.m. EST/12 p.m. PST. ESPN is the new broadcast network of the PGA Jr. League Championship presented by National Car Rental.
Here's to Three More
The 2019 event marked the fourth hosted at Grayhawk Golf Club with three more to go.
"We couldn't be more pleased with the way the event has shaped up over the years," said Joe "Shoe" Shershenovich. "There is some great golf being played out there, no doubt, and that's what you would expect to see. And things like the Skills Competition, Kelley James concert, players' lounge with games and milk shakes; that's really where we see the smiles and hear the laughs. Having fun with family and meeting new friends is really what it's all about. That's how we're growing the game through the PGA Jr. League."