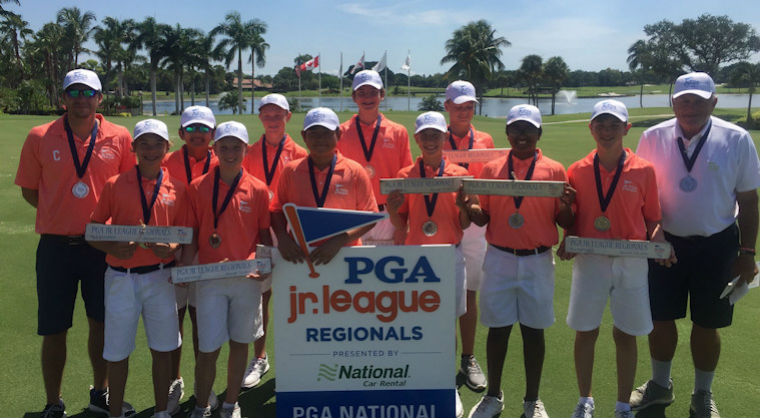 The stage is set for the 8th PGA Jr. League Championship after twelve All-Star Teams, each comprised of 10 junior golfers ages 14 and under, won their respective Regional competitions. The Championship will be contested Oct 11-14 on Raptor with the 12 teams divided into two divisions – Ryder and Wanamaker. They will play each other in a series of round-robin, nine-hole matches, utilizing a two-person, scramble format.
Unfortunately, the Grayhawk All-Stars narrowly missed the championships this year. However, given the incredible growth of the PGA Jr League program, and with it, the level of play, it is an amazing accomplishment for our hometown team to compete in the Regionals for last three years in a row.
Well done to everyone involved!
The 12 Regional Champions, the All-Star Captains and Coaches are: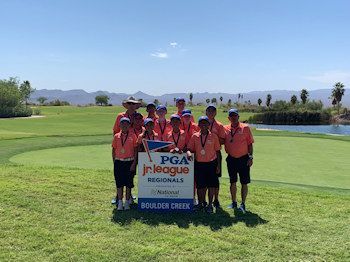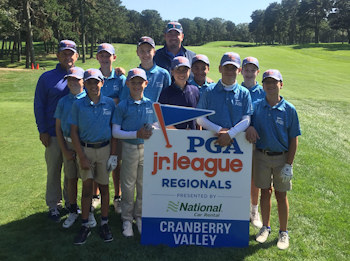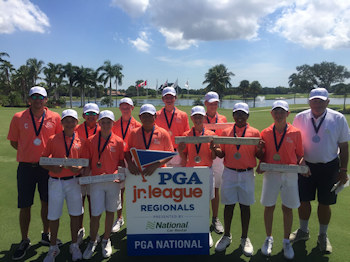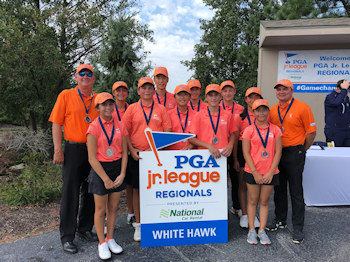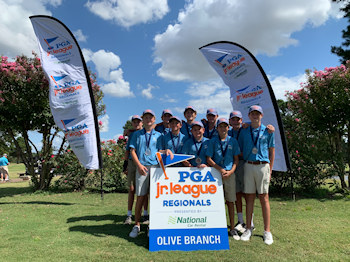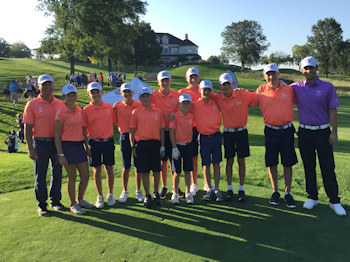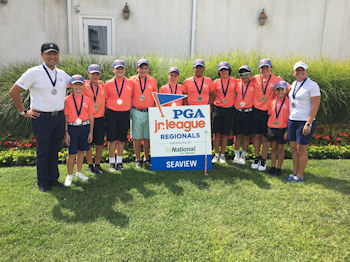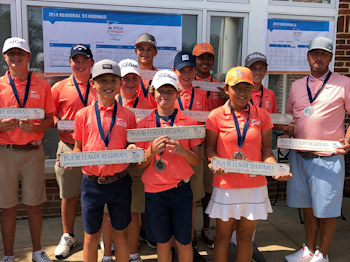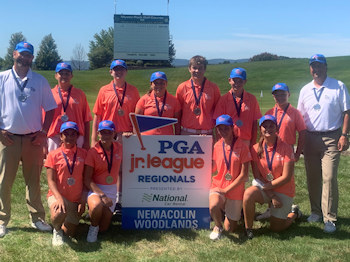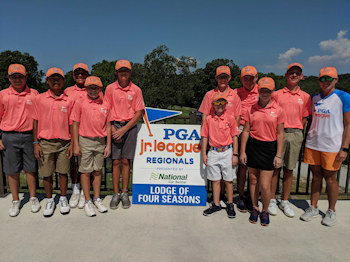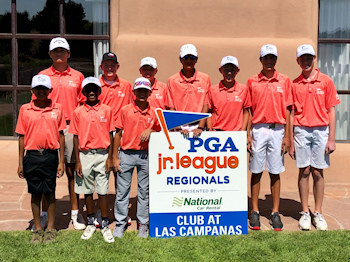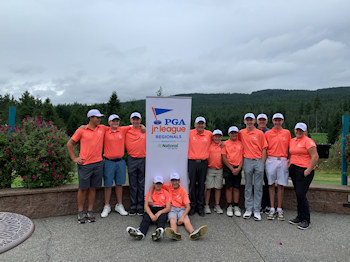 Team California – All players are from San Ramon (California) Golf Club
Captain: Jim Collins, PGA; Coach: Scott Keith
Team Connecticut – Players are from Fairview Farm Golf Course (Harwinton, Connecticut); Watertown (Connecticut) Golf Club; and Country Club of Farmington (Connecticut).
Captain: Bob Sparks, PGA; Coach: Jim Bunel, PGA Associate (both of Fairview Farm Golf Course)
Team Georgia – All players are from TPC Sugarloaf (Duluth, Georgia)
Captain: Patrick McCrary, PGA; Coach: Greg Powers
Team Illinois – All players are from Cog Hill Golf & Country Club (Lemont, Illinois)
Captain: Kevin Weeks, PGA; Coach: Clayton Pendergraft, PGA
Team Louisiana – Players are from David Toms Golf Academy (Shreveport, Louisiana); East Ridge Country Club (Shreveport, Louisiana); and Southern Trace Country Club (Shreveport, Louisiana)
Captain: Shaun Webb, PGA; Coach: Adam Young (both of David Toms Golf Academy)
Team Minnesota – All players are from TPC Twin Cities (Blaine, Minnesota)
Captain: Tony Serpico, PGA Associate; Coach: Patrick O'Donnell, PGA Associate
Team New York – All players are from Bethpage State Park Golf Course (Farmingdale, New York)
Captain: Kelley Brooke, LPGA; Coach: Megan Younkman, LPGA
Team North Carolina – Players are from TPC Piper Glen (Charlotte, North Carolina); Waterford Golf Club (Rock Hill, South Carolina); and Harry L. Jones Sr. Golf Course (Charlotte, North Carolina)
Captain: Brent Reneau, PGA, Waterford Golf Club; Coach: Taryn Wolford, PGA, Harry L. Jones Sr. Golf Course
Team Ohio – All players are from Mallard Creek Golf Club (Columbia Station, Ohio)
Captain: Jim Wise, PGA; Coach: Chris Reed
Team Oklahoma – Players are from Battle Creek Golf Club (Broken Arrow, Oklahoma); Oaks Country Club (Tulsa, Oklahoma); Lit'l Links Golf Club (Broken Arrow, Oklahoma); and Broken Arrow (Oklahoma) Golf & Athletic Club
Captain: Amanda Fisher, LPGA, Battle Creek Golf Club; Coach: Amber Duke, Lit'l Links Golf Club
Team Texas – All players are from Axis Golf Academy (Montgomery, Texas)
Captain: Ben Willman, PGA; Coach: EJ Kim, PGA
Team Washington – Players are from Bellingham (Washington) Golf & Country Club and Skagit Golf & Country Club (Burlington, Washington)
Captain: Rick Blankenburg, PGA, Bellingham Golf & Country Club; Coach: Joey Mutcheson
PGA Jr. League Website