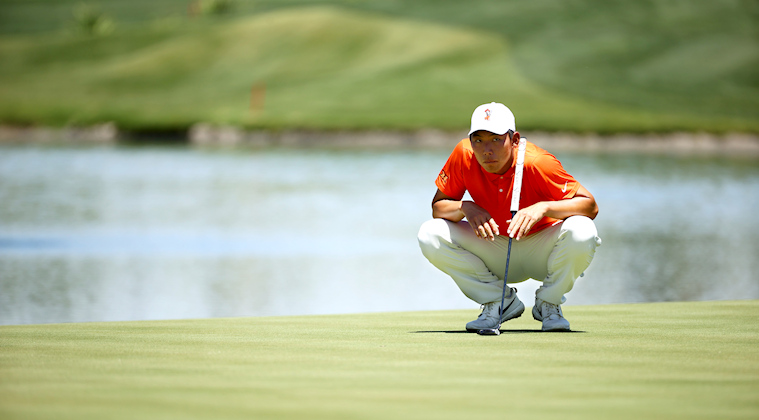 After three rounds of stroke play competition, Oklahoma State (-12) sits atop the leaderboard, shooting 274 (-6) for the second consecutive day and widening their lead to 13 strokes.
Head coach Alan Bratton's Cowboys simply wanted to "win the day today," after taking care of business yesterday and soaring to first place.
"We did our job today and then the job will be the same tomorrow: Go stay focused and just keep trying to win every day," he said. "That's been our mindset every single day, just take care of what's right in front of you, stay in the moment and just be yourself."
The top three rounds out just as it did after the conclusion of yesterday's play, with Oklahoma (+1) and Arizona State (+2) trailing in second and third place, respectively. The Sooners shot 282 (+2) and the Sun Devils carded a 280 (E) this afternoon.
"The shot that Cameron hit on 18, 228 to a back-left pin into the wind over water with a four-iron, that was a key moment," said Devils coach Matt Thurmond. "One thing we had all day was every one in the mix. We knew if somebody had a problem, we had somebody else there to back them up. Having five in the game is always huge. The way we finished, I am really proud of."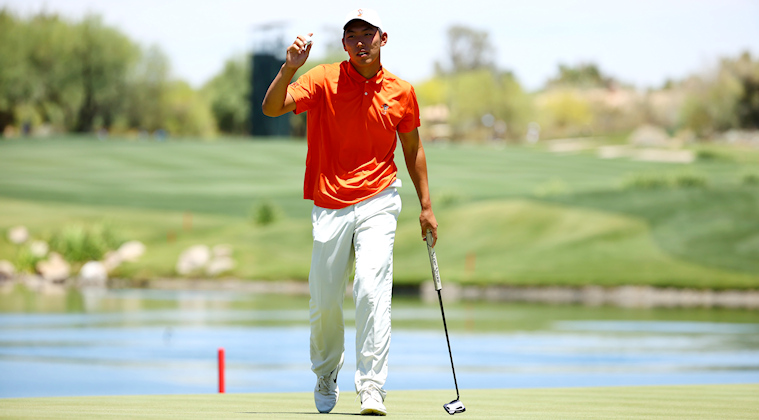 Leader Bo Jin of OK State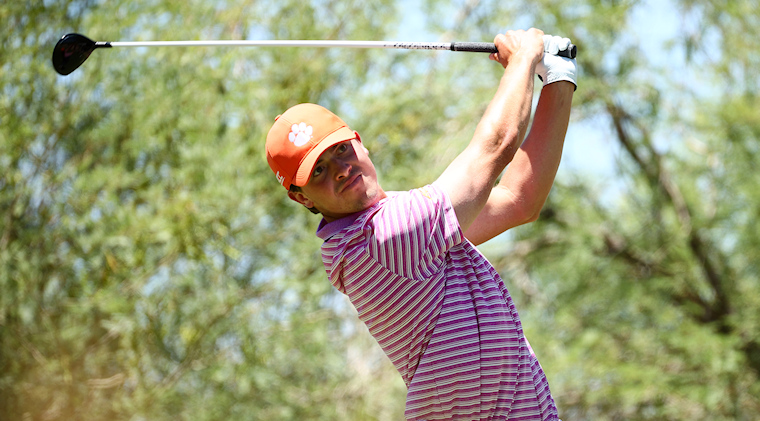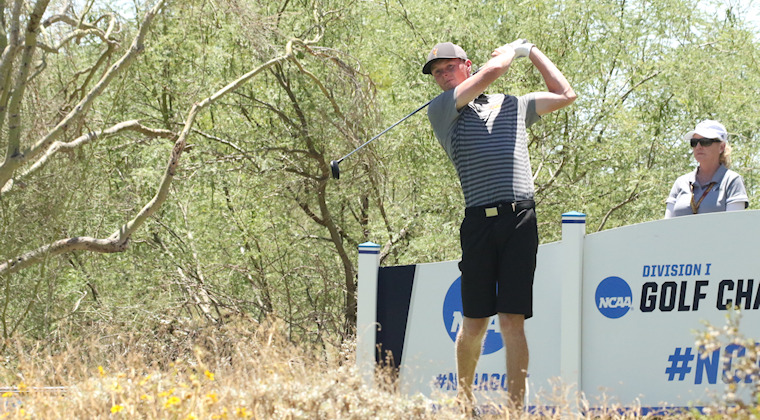 Florida State and TCU each made the biggest jump today to make the cut. The Seminoles tied the Cowboys for the best team round today at -6.
Texas Tech, the leader after day one, tumbled on day two but made the cut after shooting 288 (+8) today. It shaved 16 strokes off its game from yesterday to squeeze into the top-15.
In the pursuit for an individual championship, Oklahoma State's Bo Jin hasn't let up on his hold of first place. The encore to yesterday's round of 65 (-5) included a third consecutive round of under-par at 69 (-1) this afternoon. It was also his third straight day registering three or more birdies, which he leads the tournament in with 15.
Jin (-9) has a two-stroke edge over Clemson's Turk Pettit (-7), who also has a trio of under-par rounds to begin the week in Scottsdale.
Wake Forest's Parker Gillam boasted the best round of the day this afternoon at 64 (-6) to move into a tie for third place with Oklahoma's Quade Cummins. Cummins, another individual who has made it three straight rounds of under-par, turned in a score of 68 (-2) today.
It's another loaded top-end of the leaderboard for individual play, as the top 11 are separated by just seven strokes.