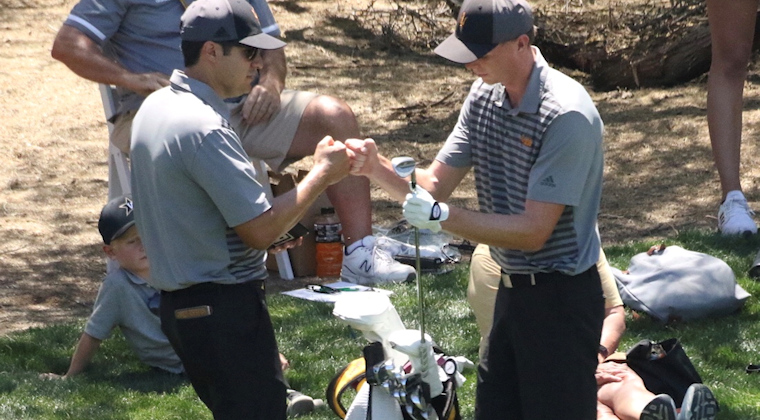 ASU Makes Semifinals
After winning 3-1-1 over North Carolina this morning, Arizona State now faces Oklahoma in the semifinals this afternoon, and Pepperdine squares off with Oklahoma State.
Monday Recap
The Arizona State Sun Devils stormed back to claim the top seed heading into team match play Tuesday, shooting (-5) and erasing a 14-stroke deficit to catch the Oklahoma State Cowboys. The Sun Devils finished stroke play at 1,117 (284-278-280-275).
The Cowboys, the leading team after each of the last two rounds, struggled Monday afternoon to lose hold of their No. 1 spot. They shot +12, now trailing the Sun Devils by three strokes, and concluded with a 1,120 (280-274-274-292).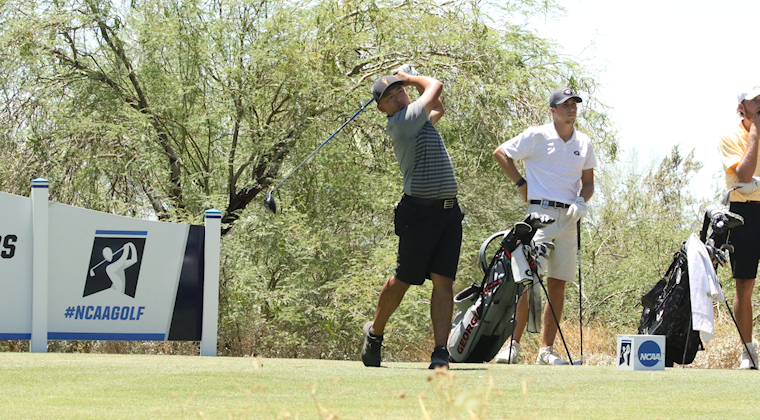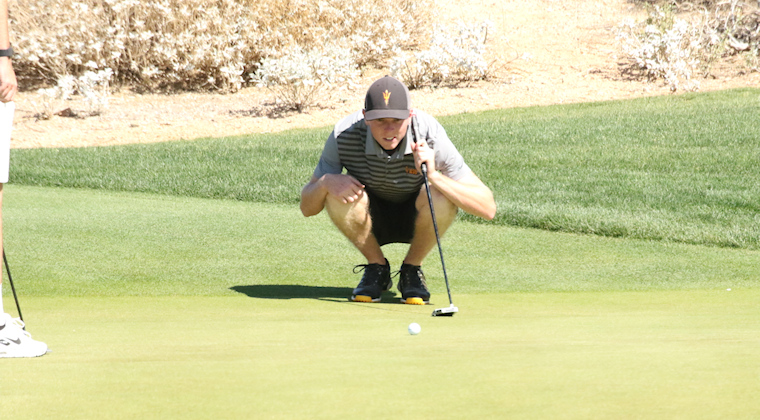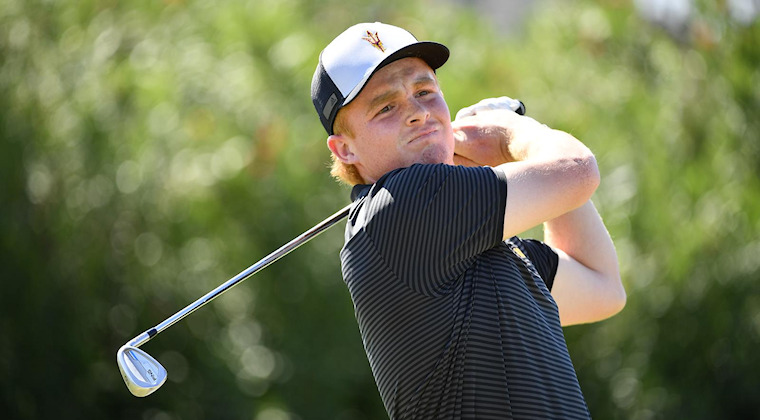 Pepperdine had the round of the day at -9 to soar up the leaderboard and grab sole possession of third place. The Waves turned on the jets in their final round, ending with a score of 1,125 (279-286-289-271) and five strokes behind the first-place Sun Devils.
The top eight teams to advance are Arizona State, Oklahoma State, Pepperdine, Oklahoma, Illinois, Florida State, Vanderbilt and North Carolina. Arizona State will take on North Carolina, Oklahoma State matches up with Vanderbilt, Pepperdine and Florida State go head-to-head, and Oklahoma and Illinois represent the final battle. For full pairings visit the following link.